1 YEAR FREE ROADSIDE ASSISTANCE TO ALL CUSTOMERS WITH A SERVICE BILL OVER $25!
Pays up to $75 and includes Towing, Battery Jump Start, Flat Tire Service, Lockout Assistance, and Fuel, Oil, and Water Delivery. (Consumer covers costs of fluids.)
ATTENTION VALUED CUSTOMERS:

Automotive repair and maintenance facilities have been declared an essential operation during the COVID-19 outbreak. As such, we will remain open and be here to serve you. Please know that our first concern is the safety of our employees and customers. During this time, we will take additional precautions in servicing your vehicle. These measures may include using a seat cover, steering wheel cover, and wiping down door and shift handles. We will also ensure sick employees stay home. We may close our waiting room. Please call ahead for the most current information, but know that we are here to serve you and keep your vehicle running during these difficult times. Also, we here at Everything Automotive believe in safety first, which is why we are offering free ozone cleaning to all of our customers. If requested, we will happily use this industrial ozone machine to clean your vehicle at no extra charge. Please call today for more details. Thank you for being a Everything Automotive of Jacksonville, Inc. customer. 904-800-2714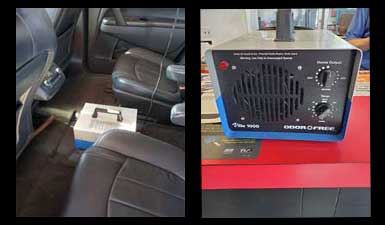 Everything Automotive of Jacksonville, Inc. Offers Auto Repair Services You Can Count On!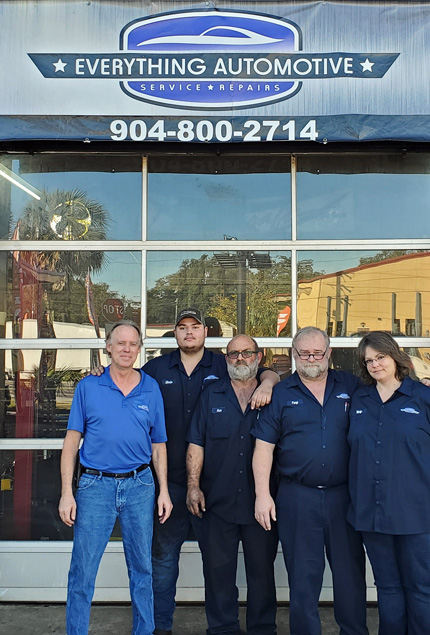 Everything Automotive of Jacksonville, Inc. is the automotive expert in Jacksonville, FL 32216. Since, 2012 we've provided the Jacksonville area with reliable, affordable automotive maintenance and repair services including 4x4 Services, Alignment, Brakes, Car & Truck Care, Diesel Maintenance, Domestic Cars & Trucks, Electric and Hybrid Vehicle , Electrical Services, Electronic Services, Engine & Transmission, Engine Maintenance, Fleet Brakes, Fleet Diesel Maintenance, Fleet Drive Train, Fleet Electrical, Fleet Electronics, Fleet Engine Work, Fleet Front End Services, Fleet General Services, Fleet Tires, Fleet Wheel Services, General Services, Heating and Cooling Services, Import Cars & Trucks, Miscellaneous Services, Quick Lube Services, Tires, Towing, Transmission Services and Undercar Services.

We have experience servicing all makes and models of domestic and import vehicles, and we're honored to keep vehicles throughout the Jacksonville area reliable and well-maintained. Our skillful mechanics will take great care of your vehicle too, quickly diagnosing any problems and offering cost-effective solutions to get you back on the road.

Call Everything Automotive of Jacksonville, Inc. today at 904-800-2714! You can also send us an email. Either way, we're looking forward to providing you with reliable automotive service!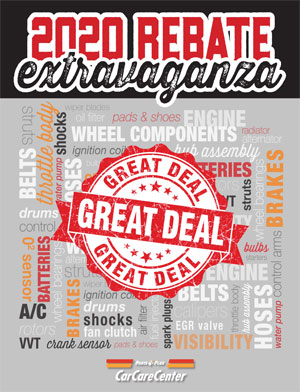 Everything Automotive of Jacksonville, Inc. offers auto repair services you can count on!
coupons
FRONT OR REAR AXLE
We use premium, long-lasting brake pads only!
Vehicle
tips
According to recent studies, 5 percent of all motor vehicle fatalities are clearly caused by automobile maintenance neglect.
Testimonials
Maxie Sherrow

, 11/17/2020
Handling car repairs is not my forte at all, but sadly, we all ourselves needing to eventually. As a woman, I feel that it is even more difficult--being told countless times how my gender made me a target for mechanics to hustle an extra buck by giving estimates that were much more costly than actually needed, or even worse--not actually doing the work at all and just claiming to. In addition to this concern, is the fact that I don't even know how to articulate what the problem with my car is--and I embarrass myself with my lack of verbage when trying to describe what problems lead me there. Everything automotive is a God send in regards to this. I took my car in today, imagining a bill that would be at least 1200 dollars. My steering wasn't working right. It was making noise. And I had to guess how to explain all this! But they treated me gently, listened to my points and asked easy questions to get an idea as to where to start looking for the problems. It was painless and flawless and that exorbitant bill I imagined? I think it was less than 14 dollars for parts and a pittance for labor--so I asked them to do an oil change too. On top of it all, everyone I spoke to seemed so welcoming. I am really thankful to find a place that wants to do fair, honest business.
view all reviews