Signs That Your Car Needs A Mechanic
Signs That Your Car Needs A Mechanic, Jacksonville, FL
Everything Automotive of Jacksonville, Inc. Is Here To Help You in Jacksonville, FL!!!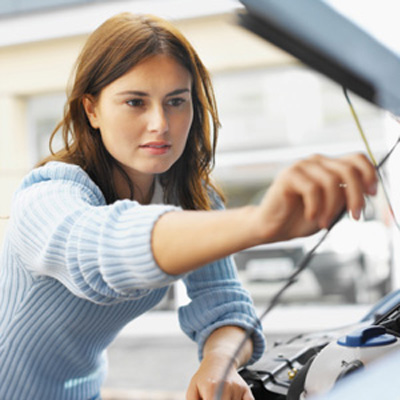 Sometimes it's hard to know when your car just needs a break and when it needs a mechanic. By being proactive when you notice something amiss, you may save yourself a lot of money and trouble by getting it diagnosed early! Our technicians are here to assist you in diagnosing potential vehicle malfunctions.

Do you have good sense? We bet you do! Use your SENSES to determine whether you should bring your car by for one of our professionals to inspect.

Do you FEEL anything out of the ordinary?
Some experiences that customers who have needed an automobile mechanic have in common are:
Front-End Shimmy
Steering Wheel Shake
Unusual Vibration
Do you HEAR anything different or unique?
Some common sounds that warrant a visit to your mechanic are:
Clunk or Clunking
Noise When Turning
Clacking
Clicking
Chickachicka
Squeak or Squeaking
Leaking Air Sound
Do you SEE anything new or questionable?
Some common problems you might see are:
Unusual lights
Leaking
Flickering
Do you
SMELL
anything funny?
Some common smells that mean your car may need a repair shop are:
Stop by Everything Automotive of Jacksonville, Inc. located at 7624 Beach Blvd Jacksonville, FL 32216 or call 904-800-2714 to talk to one of our friendly and professional technicians.


coupons
FRONT OR REAR AXLE
We use premium, long-lasting brake pads only!
Testimonials
Maxie Sherrow

, 11/17/2020
Handling car repairs is not my forte at all, but sadly, we all ourselves needing to eventually. As a woman, I feel that it is even more difficult--being told countless times how my gender made me a target for mechanics to hustle an extra buck by giving estimates that were much more costly than actually needed, or even worse--not actually doing the work at all and just claiming to. In addition to this concern, is the fact that I don't even know how to articulate what the problem with my car is--and I embarrass myself with my lack of verbage when trying to describe what problems lead me there. Everything automotive is a God send in regards to this. I took my car in today, imagining a bill that would be at least 1200 dollars. My steering wasn't working right. It was making noise. And I had to guess how to explain all this! But they treated me gently, listened to my points and asked easy questions to get an idea as to where to start looking for the problems. It was painless and flawless and that exorbitant bill I imagined? I think it was less than 14 dollars for parts and a pittance for labor--so I asked them to do an oil change too. On top of it all, everyone I spoke to seemed so welcoming. I am really thankful to find a place that wants to do fair, honest business.
view all reviews